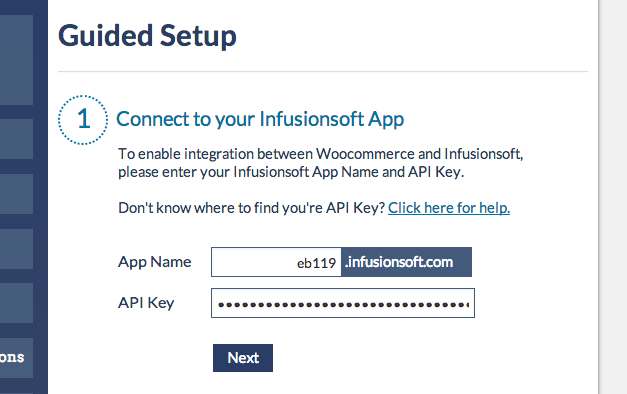 More Features with InfusedWoo 3.0
Just released: Automation Recipes, Checkout Custom Fields, Smart Coupons and many more...
Do everything with InfusedWoo...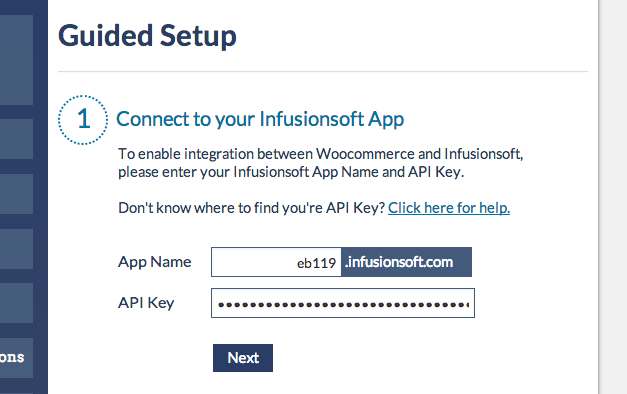 Easy Setup
Setup InfusedWoo by following the setup guide that comes with InfusedWoo. It's quick and easy!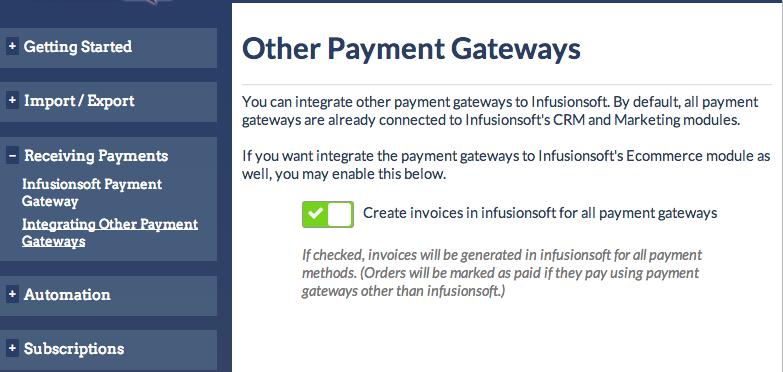 Works with any Gateway
Integrate woocommerce to Keap using any payment gateway. Use Keap to process payments or use another gateway and still integrate with Keap!
Automate!
InfusedWoo supports both campaign builder and legacy action sets to run necessary actions in Keap. Not only that, InfusedWoo comes with a free campaign blueprint for automating cart abandoment.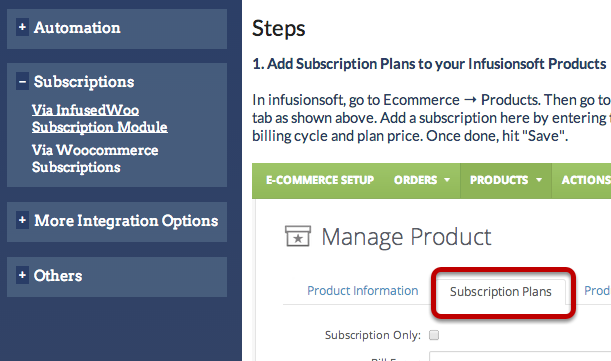 Subscriptions Support
InfusedWoo's subscription modules allows you to sell subscription in woocommerce and manage these subscriptions in Keap. This is very handy when selling memberships and online materials.
CRM Integration

Automatically add/update contacts to Keap upon successful purchase.

Emailing

Send Keap email templates when customer purchases a specific product.

Tags

Apply specific tags when customer purchases a specific product.

Products

Tie Woocommerce products with Keap products to track purchases inside Keap

Affiliates

With InfusedWoo, your Keap affiliate links can be tracked by the plugin and will apply necessary commissions to affiliates.

Subscriptions

Allow your customers to add subscriptions to their shopping cart and monitor their subscriptions inside Keap.

User Registration

Save contact information to Keap of the newly registered user.

Credit Cards

Give your customer the ability to select a saved credit card in Keap

Payment Gateway

Use your Keap merchant account as a payment gateway for woocommerce checkout.

Smart Coupons

Auto-create coupon codes in Woocommerce. These discounts will be depicted in the Keap invoice.

Shipping

Use Woocommerce shipping methods to ship their order items. Shipping fees will be depicted in the Keap invoice.

Campaign Builder

Integrate woocommerce with Keap Campaign Builder to run effective customer campaigns.

Cart Abandon Campaign

Help your customers complete their checkout by sending them an email reminder when they leave their shopping cart.

Sales Tracking

Track all your product purchases both in Keap and Woocommerce.

Product Import

Transfer products from woocommerce to Keap or vice versa using the Import / Export Tool.

Order Import

Transfer orders from woocommerce to Keap or vice versa using the Import / Export Tool.

Custom Fields

Need to gather extra information from your customers? Add custom fields in woocommerce checkout and connect this to Keap.

Support and Updates

We consistently update InfusedWoo and provide email support to help you set up InfusedWoo.

Lots of Businesses are now using InfusedWoo!
"
If you are using woocommerce this is a must have plugin. Easy installation and seamless integration. One of the best user guides I have ever seen for any wordpress plugin.

Get your InfusedWoo Today >
Proudly Developed By

Copyright 2023. All Rights Reserved